John Barton, a junior industrial design major at Appalachian State University, was awarded the Celia Moh Scholarship for the 2017-18 academic year. This prestigious annual scholarship is awarded to just five students nationally and includes full tuition, room, board, books and fees for Barton's senior year.
Barton, a native of Atlanta, specializes in furniture design and chose Appalachian for its secluded mountain environment, hands-on industrial design program and proximity to the High Point Furniture Market. He appreciates the flexibility provided by the Department of Applied Design and the Industrial Design program.
"I enjoy the relative freedom of the furniture design concentration, and the ability to explore what makes a successful design from multiple perspectives," he said. "I love making things and the program allows me to do so, giving me a broader comprehension of design principles and industry knowledge."
As part of the application process, Barton completed an extensive questionnaire, wrote a personal essay, obtained instructors' recommendations and provided a college transcript illustrating his exceptional academic achievements.
Richard Prisco, associate professor of industrial design and director of the furniture design concentration, saw Barton's talent and recommended him for the scholarship.
"We are all very proud of him in the Industrial Design program," he said. "As a winner of the Celia Moh Scholarship, he will make a powerful spokesperson for Appalachian's furniture design concentration."
A scholarship committee comprised of notable home furnishings industry executives selected Barton and the other award recipients in April. He was shocked to learn he was a winner.
"I was hesitant to open the decision letter, and I had to read it several times before sharing the accomplishment with my family," he recalled. "I feel like the scholarship validates the countless hours spent in the studio pursuing my degree. Furthermore, being a part of the impressive network of Celia Moh scholars is a huge upside as well."
This is the second year in a row an Appalachian student has been selected for the scholarship. Kasia Sweeny, a 2017 industrial design graduate, was the 2016 recipient.
About the Celia Moh Scholarship
The Celia Moh Scholarship was established in October 2001 by furniture industry entrepreneur Laurence Moh to honor his wife, Celia. The scholarship program, funded by Mr. Moh's initial gift of $3 million, was established to provide full tuition scholarships for students whose academic endeavors would logically lead to careers in the home furnishings industry. Ninety-seven full scholarships have been awarded in the program's sixteen-year existence. For more information about the Celia Moh Scholarship program, visit www.mohscholarship.org.
About the Department of Applied Design
One of seven departments housed in the College of Fine and Applied Arts, the Department Applied Design at Appalachian State University fosters excellence in design education, design research and professional placement. The department balances theoretical and pragmatic approaches while exploring an awareness of impact through design decisions on the global community. Faculty focus on a holistic approach to creative problem-solving by integrating sustainability and ethical responsibility in teaching and practice. The department offers bachelor's degrees in apparel design and merchandising, industrial design and interior design.
About Appalachian State University
Appalachian State University, in North Carolina's Blue Ridge Mountains, prepares students to lead purposeful lives as global citizens who understand and engage their responsibilities in creating a sustainable future for all. The transformational Appalachian experience promotes a spirit of inclusion that brings people together in inspiring ways to acquire and create knowledge, to grow holistically, to act with passion and determination, and embrace diversity and difference. As one of 17 campuses in the University of North Carolina system, Appalachian enrolls about 18,000 students, has a low student-to-faculty ratio and offers more than 150 undergraduate and graduate majors.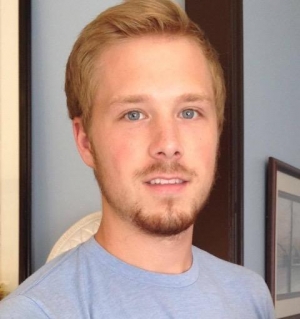 Tags: