Industrial Design
The Industrial Design Program
The Industrial Design Program at Appalachian State University is comprised of 150 majors and 7 full time faculty. Students can choose from two areas of concentration; Product Design or Furniture Design. Both concentrations focus on design inquiry, creative problem-solving, user research, social and environmental concerns, and manufacturing requirements. Through industry collaborations and studio projects, students are challenged to develop a comprehensive knowledge base allowing them to compete professionally. Student work has been recognized and shown at; Greener Gadgets finalists, Dwell® on Design, Designboom® Mart participants in Copenhagen, High Point Furniture Market, ICFF and won the national Creative Juice Completion sponsored by Google®.
Facilities
The program is housed in a 12,000 square foot facility within the Department of Applied Design and is part of the College of Fine and Applied Arts. The program facilities are comprised of dedicated studio space, computer labs and material exploration facilities supporting a woodworking lab, metal fabrication lab, plastic working area, ceramics lab, welding facility, spray booth, CNC lab and rapid prototyping equipment.
Alumni
Alumni have gone on to work at numerous corporations and design consultancies. Some of which are listed below:
Kenworth Truck Co.
Joe Gibbs Racing
Kikkerland
Reebok
Pensole
Bernhardt Design
LIAT (Jasper Library Furniture)
Intel
Skookum Digital Works
Cree Inc.
Robert Abby Inc
Hunter Fan Company
MeadWestVaco
ECR Software
Newell Rubbermaid - Irwin Tools
Milwaukee Electronic Tool Corp.
Techtronic Industries
Lowe's Home Improvement
Enventy's
IDEA Design Studio
Macon & Associates
Mesa Home Products
Bubba Brands Inc.
News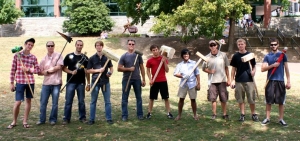 On Saturday, September 25th, the IDSA student chapter at Appalachian State held their 1st annual Build your own Croquet Mallet match on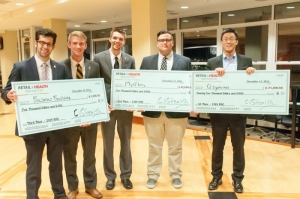 For the second year in a row, Appalachian State Industrial Design Majors place in the Retail and Health Innovation Challenge hosted by Wake...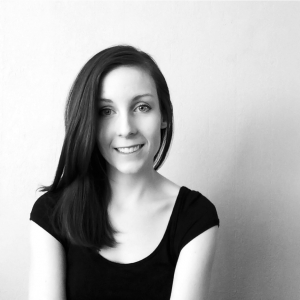 BOONE—Rebecca Goddard's award-winning furniture design is as much a tribute to her late grandfather as it is an acknowledgment of her