High Point, NC - March 8, 2019

Last week the Bernice Bienenstock Furniture Library Board of Directors announced the winners of two design competitions, awarding $5,000 scholarships to distinguished scholars to continue their studies in Interior Design and Furniture Design. The complete press release in PDF form can be downloaded here.

This is the first of a two part series announcing the winners of the Furniture Design portion of the scholarships. A second release will be published next week regarding the interior design competition.

In addition to $5,000 awards, recipients were given memberships in the ISFD and ASID professional associations. Their schools will receive an additional $1,000 to fund academic programs. The Bienenstock scholarships are open to any junior, senior or graduate student enrolled in an accredited college design program. The Library has awarded more than $450,000 in scholarship money to date. Winning entries can be viewed on the Library's website at www.furniturelibrary.com. The American Society of Interior Designers (ASID) and the International Society of Furniture Designers (ISFD) are official sponsors of the competition providing creative project ideas and assisting in the judging process. The library hosts this annual competition and funds the scholarships. This is an annual competition and a new contest will be announced in May of 2019.
---
---
FURNITURE DESIGN COMPETITION

Entrants were asked to design an aesthetically pleasing chair of original design from any material or combination of materials. Instructions were "to create an offering that could be marketed to the residential and/or contract trade. The chair is to be visually stunning, appropriate for manufacturing, fiscally feasible, and suitable within the constraints of mass production." There were 32 entries from 7 different colleges. Colleges represented included: Weber State, Kendall, SCAD, Appalachian State University, University of Central Oklahoma, University of Idaho, and the University of Houston.
---
---
The distinguished panel of judges for Furniture Design were: Dudley Moore, Jr. Otto & Moore; Scott Coley, D Scott Coley Designs; Royale Wiggin, Thayer Coggin; Danny Davis, Davis Furniture; Richard Frinier, Richard Frinier Design Studio; and Charles Sutton, Charles Sutton Design.
---
---
Speaking of John Lalevee's winning design , Dudley Moore, representing the ASFD and Chairman of the High Point Market Authority noted, the "connectors have a modern industrial feel." Judge Scott Coley remarked, the design is a "Unique twist on mid-century modern." Judge Royale Wiggin commented, "it has an urban vibe to it." Lalevee named his piece Cromulent. The etymology of the word comes from a humorous, neologism coined by Lisa Simpson in a 1996 television episode of The Simpsons and has since become part of contemporary lexicon. It was originally used to describe a dubious or made up word, term, or phrase that is entirely plausible because it makes logical sense within existing language conventions. An internet search reveals it has come to mean acceptable or normal; excellent, realistic, legitimate or authentic. The winning entry can downloaded here. According to Lalevee, "Cromulent was designed to advance the mid-century modern ideal of using materials for what they are good for; truth to materials. Wood is strong linearly, but joinery exposes the natural limits of wood and its directional grain. Aluminum is strong in every direction but weighs significantly more than wood. Cromulent uses wood for straight sections and aluminum for angled joinery, utilizing each material where it can serve the structure best. All of thecomplexity of the chair is in the brackets, cut by a CNC mill, allowing the wood pieces to be formed using conventional woodworking tools. Simplicity was at the root of this project, and simplicity I feel is the root of good design."
---
---
He added, "My inspiration came from Scandinavian mid-century modern chairs. Their apparent simplicity is what I felt made those chairs interesting. A large part of the assignment was to make a chair that could be mass produced. Cromulent uses its own system of standardized parts and can be broken down. You can see how it's built but it's not the main focus of the piece. " Cameron Van Dyke, Assistant Professor of Furniture Design in the Applied Design Department of Appalachian State University noted, "John is an exceptionally creative and focused designer. His ambition and highly technical methods were combined in this chair design - resulting in an end product that is very comfortable, simple to produce, and visually appealing. I am very excited to see how his unique approach to furniture design will change the industry." The second-place winner was Dymon Johnson, from University of Houston. He receives a $1,500 scholarship to be applied to continuing education.

ABOUT THE BIENENSTOCK SCHOLARSHIPS

Our founder, Sandy Bienenstock, advanced his long-standing desire to invest in the education and future of the furniture industry by establishing the Library and by initiating the Bienenstock Scholarships. The intention of these scholarships is to encourage and inspire the best and most creative minds and to help them to develop their talents. To that end, this is the fifth year we added a scholarship for interior design to our long-standing award in furniture design, creating two substantial national scholarships. The annual Bienenstock Scholarship competitions are open to any junior, senior or graduate student enrolled in an accredited college program of furniture design or interior design. Since 1984, the Library has awarded more than $450,000 in scholarships to students in hundreds of colleges and universities. Judging is blind-with no name or college shown with the submission. A distinguished panel of industry experts juried each competition. The 2019 winners will be awarded their $5,000 scholarships, along with respective one-year student membership in ISFD or ASID, during High Point Market in April. Second place winners each receive a $1,500 scholarship and the colleges representing the first-place winners each receive $1,000 towards their programs.
About Bernice Bienenstock Furniture Library
The Bernice Bienenstock Furniture Library is a worldwide center for research, design, and collaboration. It holds the world's largest collection of rare and significant books on the history and design of furniture, with more than 5,000 volumes. The Library is located in High Point, NC and is open to members of the home furnishings industry, students and the general public. The Library was founded in 1970 with an endowment from Furniture World Magazine and the Bienenstock family. It is supported by a board of directors from nearly every facet of the home furnishings industry. It is devoted the advancement of knowledge about design, furniture, interiors, architecture, textiles, finishes, and constructions. The Library's rare book collection contains volumes published since 1543. A special climate controlled room houses these rare volumes. It is a treasure trove of inspiration for anyone interested in home furnishings and interior design. The Library's facilities include the Vuncannon Seminar Room, the high tech Hadley Court Center For Design Collaboration and the Pat Plaxico Sculpture Gardens. These areas are available for seminars, classes, events, meetings, design collaborations, networking and design retreats for a small honorarium.
In addition, the Library operates a specialty bookstore selling significant contemporary works, out-of-print, and hard-to-find volumes. For more information visit www.furniturelibrary.com or contact Karla Webb, Library Director at info@furniturelibrary.com or 336-883-4011. The easiest way to stay up to date on the developments of the library is to "LIKE" its Facebook page at https://www.facebook.com/BienenstockFurnitureLibrary.




About ISFD
Founded in 1981, the ISFD (formerly known as the ASFD) is the only international non-profit professional organization dedicated to advancing, improving and supporting the profession of furniture design and its positive impact in the marketplace. Professional Members specialize in the design of both residential and contract furnishings and accessories. Membership includes both American and International professional designers, industry affiliates and associates, design schoolteachers and students. Corporate Members include suppliers of products and services to the industry and furniture manufacturing companies who wish to support the goals and objectives of the Society.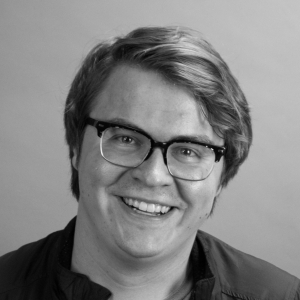 Tags: