The International Society of Furniture Designers has awarded Samantha Fonseca, an Industrial Design student at Appalachian State University, its coveted ISFD Pinnacle Scholarship for the upcoming year. The scholarship will help offset tuition and other fees for the senior majoring in furniture design.

According to Catina Roscoe, leader of the ISFD Scholarship team, Fonseca was selected because she
"incorporated creativity and uniqueness of thought in her designs while making them very relevant for today's consumer lifestyles." Fonseca has always enjoyed building things so the furniture design program at Appalachian State University was a natural fit. She is intrigued with the idea of creating furniture that not only adds life to a home but also directly interacts with the people who have chosen that piece for their home.

Fonseca's goal is to design furniture for the retail market that is both useful and whimsical, pieces that will put a smile on someone's face and brightness to their space. John Conrad, executive director of ISFD noted, "A product designer's job is to create something that is not only beautiful but is appealing to consumers. Her body of work did just that."

The ISFD Pinnacle Scholarship was established in 2010 by the ASFD Board of Directors with the instrumental help of long-time members Richard and Catherine Frinier to support gifted student designers from schools all across the country. Currently, the scholarship pays $2,500 and is awarded to one student exhibiting outstanding creativity, innovation and technical skill. Earlier this year Fonseca also received the International Furnishings and Design Association (IFDA) Ruth Clark Scholarship for Furniture Design.

Fonseca, who hails from Nags Head, N.C., will be honored at the 10th annual Night of Luminaries and Rising Stars gala on April 28, 2021. During that event, she, along with Rising Star undergraduate students from schools across the southeast, will display their design projects and discuss their aspirations with top industry leaders and notables. The Night of Luminaries and Rising Stars is presented by IFDA and supported by ISFD.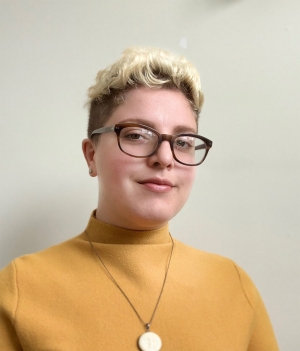 Tags: