Furniture design students in the Department of Applied Design won first place in two categories at the International Woodworking Fair's Design Emphasis Student Furniture Design Competition.
"Furniture has been doing really well, especially for the amount of people we have," said Richard Prisco, a furniture design professor in the Department of Applied Design.
App State student Banner Knowles won first prize in the Design Creativity category, earning him a cash prize of $1,500, while Seth Lawrence took home first prize in the Case Goods category (which focuses on cabinetry). Additionally, App student Jon Kannapell won third place in the Contract Furniture category.
When students enter furniture into a competition, they go through the entire design process, starting with paper and digital tools, making a protype from cheap materials, and ending in fabrication. In other words, these entries were truly student-made.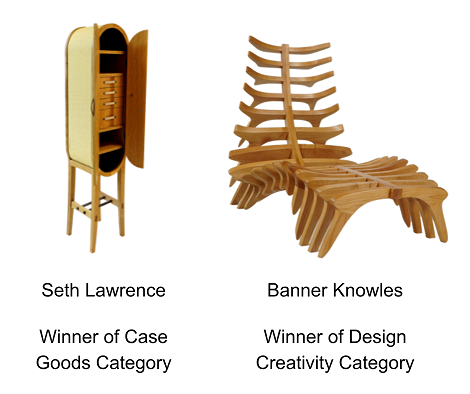 Not only did App State feature winners in this competition, but they also boasted a strong field through different categories. App State produced 15 of the 47 finalists in the Student Furniture Design Competition.
According to Prisco, App State providing nearly one-third of the finalists in an international competition indicates how well the furniture design concentration is performing.
"It's the determination of the students, and the dedication of the faculty," said Prisco.
App State's Furniture program has students entering other competitions as well. For Instance, App has four students in the Designer Summit in Highpoint. The Designer Summit offers students the opportunity to tour showrooms and meet industry leaders, who might hire them after graduation.
"It's a great opportunity for students," Prisco said. These types of networking efforts offer App State students a leg up when they enter the job market.
Last year, App State student Dylan Timoney entered Bienenstock's Future Designers Summit, and had a chance to meet key industry leaders. According to Prisco, Timoney was hired one month before he graduated from App State.
The furniture design program also has three students with five projects entered into the International Society of Furniture Designers' Innovation + Design competition. Winners of this competition will be determined next week.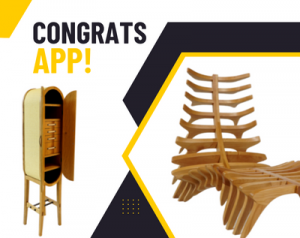 Tags: